戳上方????蓝字关注,输入"自助餐" 坡岛各大自助任你挑
● ● ●
上次舌尖君推荐的
【舌尖上的狮城】坡岛的超人气自助餐 | 聚餐吃到扶墙"全"攻略(上)
10家Buffet没看爽
这回再丢10家给你哟
不信没有一家是让你满意的!
● ● ●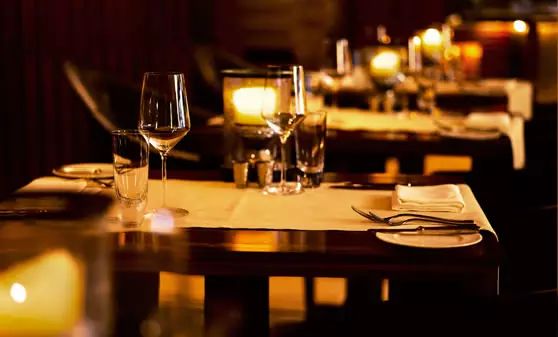 体验豪华的意大利盛宴,适合去过个小资的生日,或者和另一半在此来个罗曼蒂克的约会~ Basilico绝对是你想找的地方!挑个weekday(工作日)里的时间,狠狠享受他们的"semi-buffet"!!

Serving up fresh, seasonal and authentic Italian cuisine, both ala carte and buffet. Aim to come on a weekday night, and enjoy what they call a "semi-buffet" — a buffet spread of antipasti and desserts, and a choice of one main. The restaurant seats 183 guests indoors and 32 alfresco style at the terrace overlooking the pool.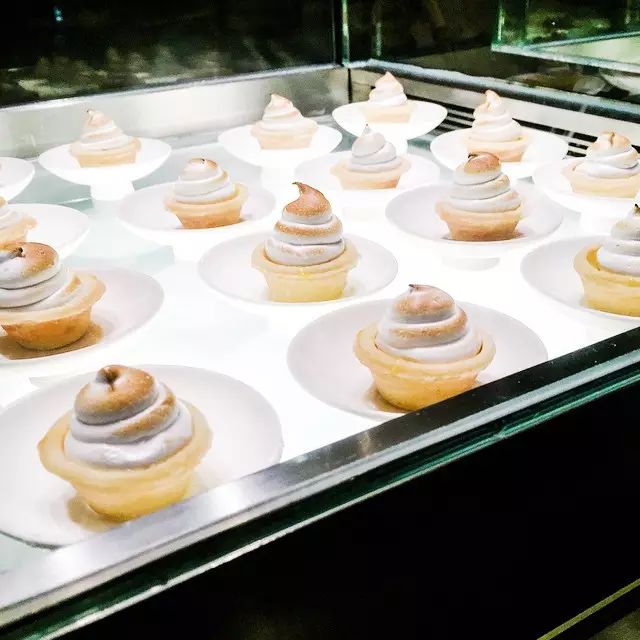 地址: Level 2, The Regent Singapore, 1 Cuscaden Road, S249715

电话:+65 67253232
价格:Lunch:$55++

Dinner:$88++
Brunch:$98++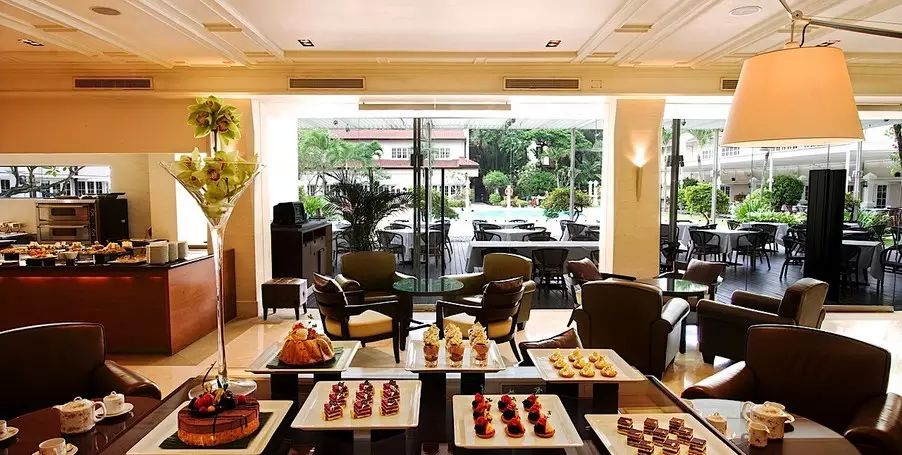 惬意的下午茶时间,何不去Goodwood Park Hotel的Cafe L'Espresso来个英式下午茶。一壶伯爵茶、一些三明治、牛角面包和开胃小菜~ 但是先别急着填满肚子,留点空间试试可爱的烤饼配上果酱和冻奶油~
A popular afternoon tea hangout since 1968, L'Espresso still ranks today as one of the best places for "elegant teatime pursuits". For some mid-day elegant decadence, head to Cafe L'Espresso at Goodwood Park Hotel with a bunch of friends with sweet teeth. A highlight you need to save space for is their lovely warm scones served with jams and clotted cream.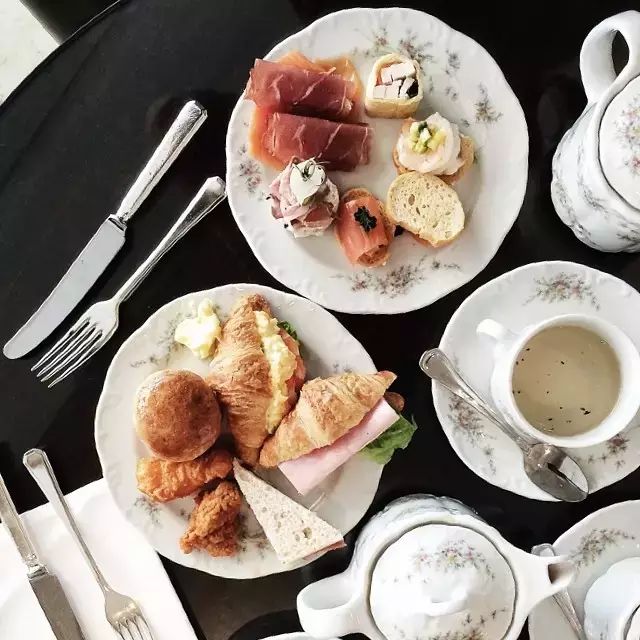 地址:GF, Goodwood Park Hotel, 22 Scotts Road, S228221

电话:+65 67301743
价格:High Tea buffet:$45++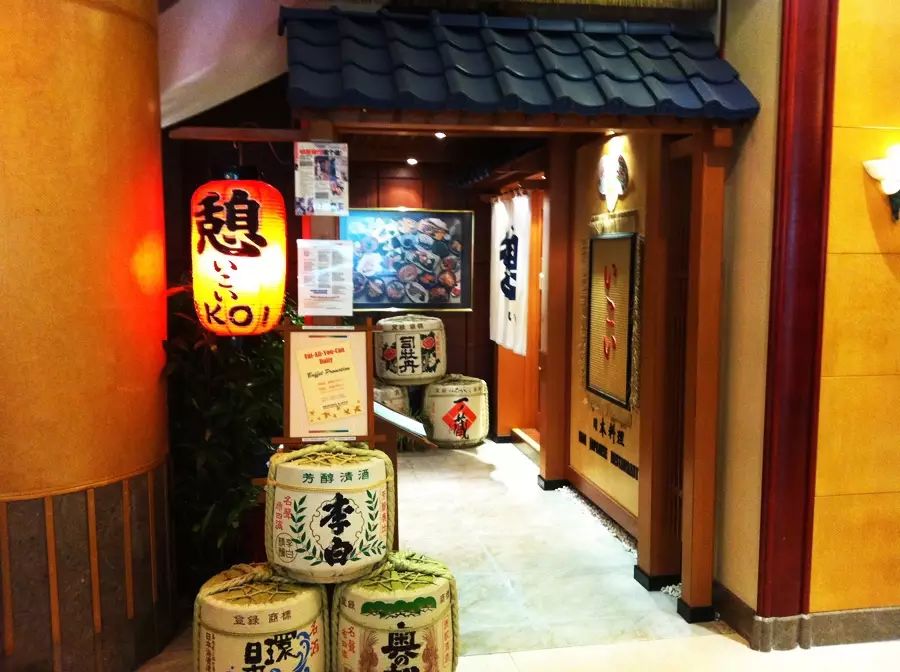 坐落在Hotel Miramar里的日本餐厅,无尽的生鱼片,以及价格合理的单点式自助晚餐!!专业的日料吃货,也许认为这里的生鱼片不是最好的~ 但是你要知道,对比这样的价格,已经相当不错啦!!

This tiny restaurant keeps diners happy with an extensive selection of fresh Japanese cuisine, available from an a la carte buffet menu. Go crazy with fresh slices of salmon, yellowtail, swordfish and tuna sashimi. The food here can't hold a candle to what you'll get at more specialised Japanese restaurants, but for the price you pay, it's pretty darn decent.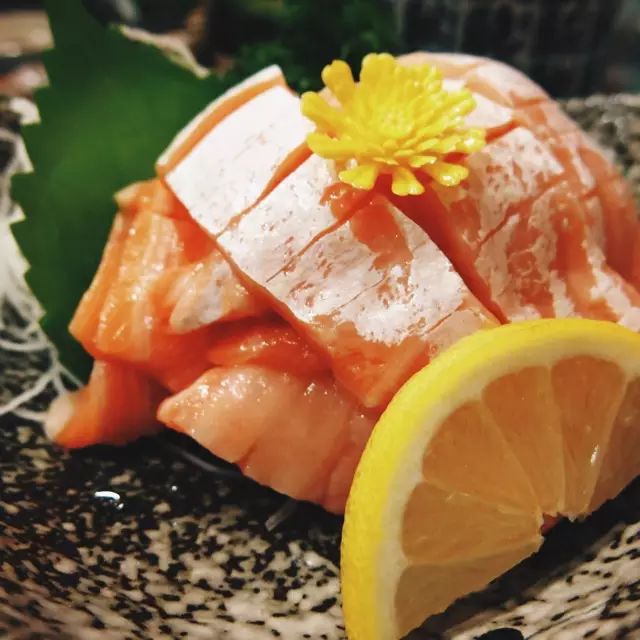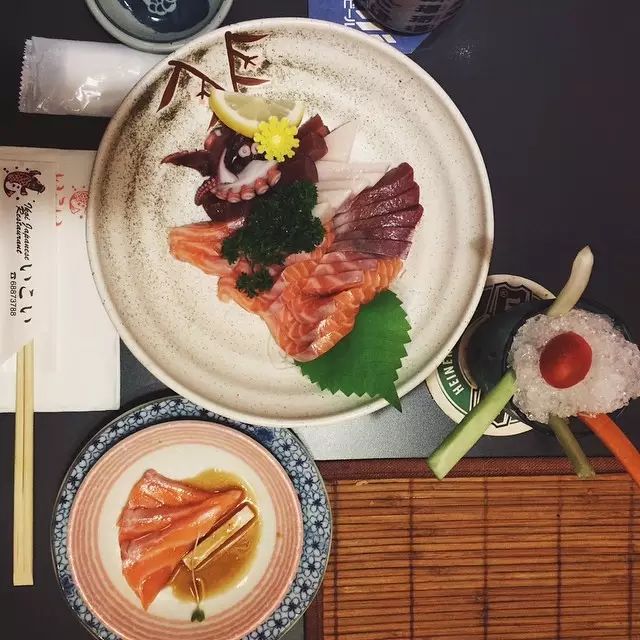 地址:#01-01, Hotel Miramar, 401 Havelock Road, S169631

电话:+65 68873788

价格:Dinner:$38++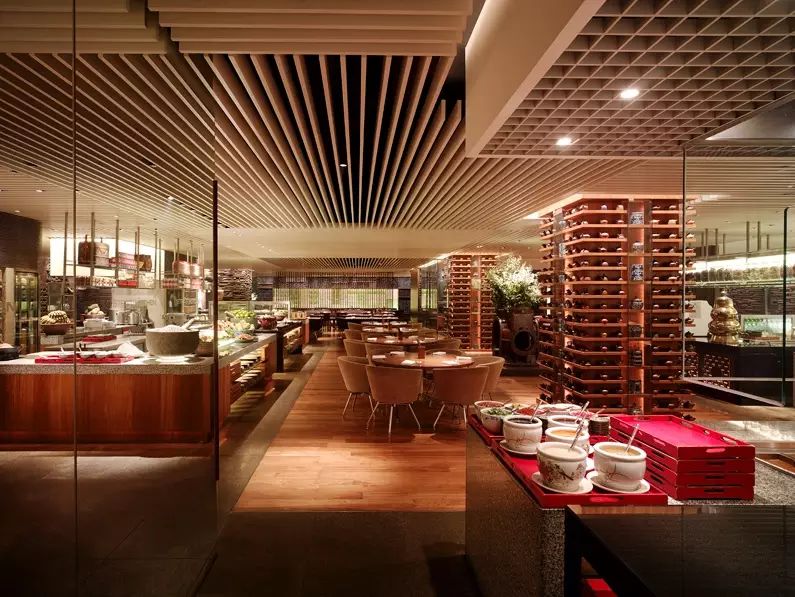 供应新加坡的特色美食,简单舒适的和环境,还有最流行的坡县美食,虽然选择并没有很多,却注重了食物口感和品质!想要吃个Local food的时候,记得去Straits Kitchen哈~
Straits Kitchen is a Singapore-inspired buffet restaurant presenting the best of local cuisine for lunch and dinner in a contemporary marketplace setting. Come discover a uniquely Singaporean showcase of flavours. Certain highlights include their prata with excellent curries from the Indian kitchen, Ayam Buah Keluak and Mutton Rendang from the Peranakan section.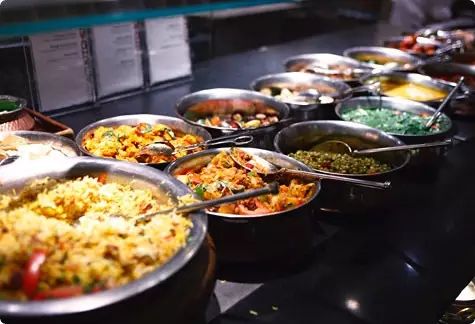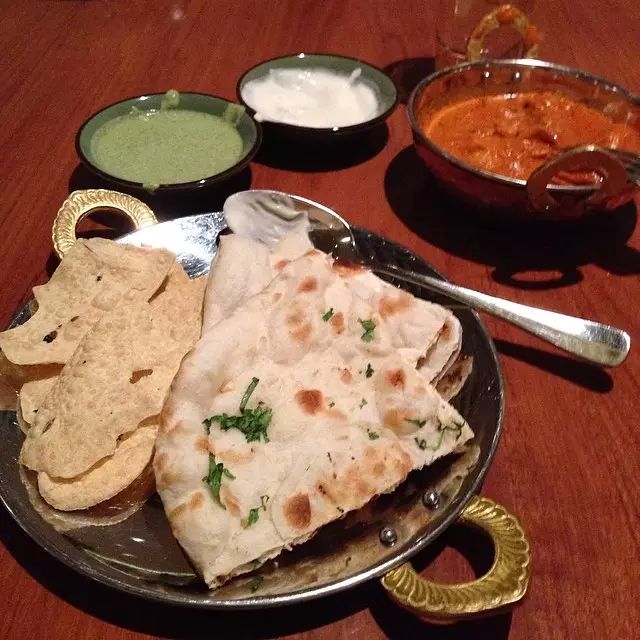 地址: Grand Hyatt Singapore, 10 Scotts Road, S228211

电话:+65 6884 6884

价格:Lunch:$45++
Dinner:$55++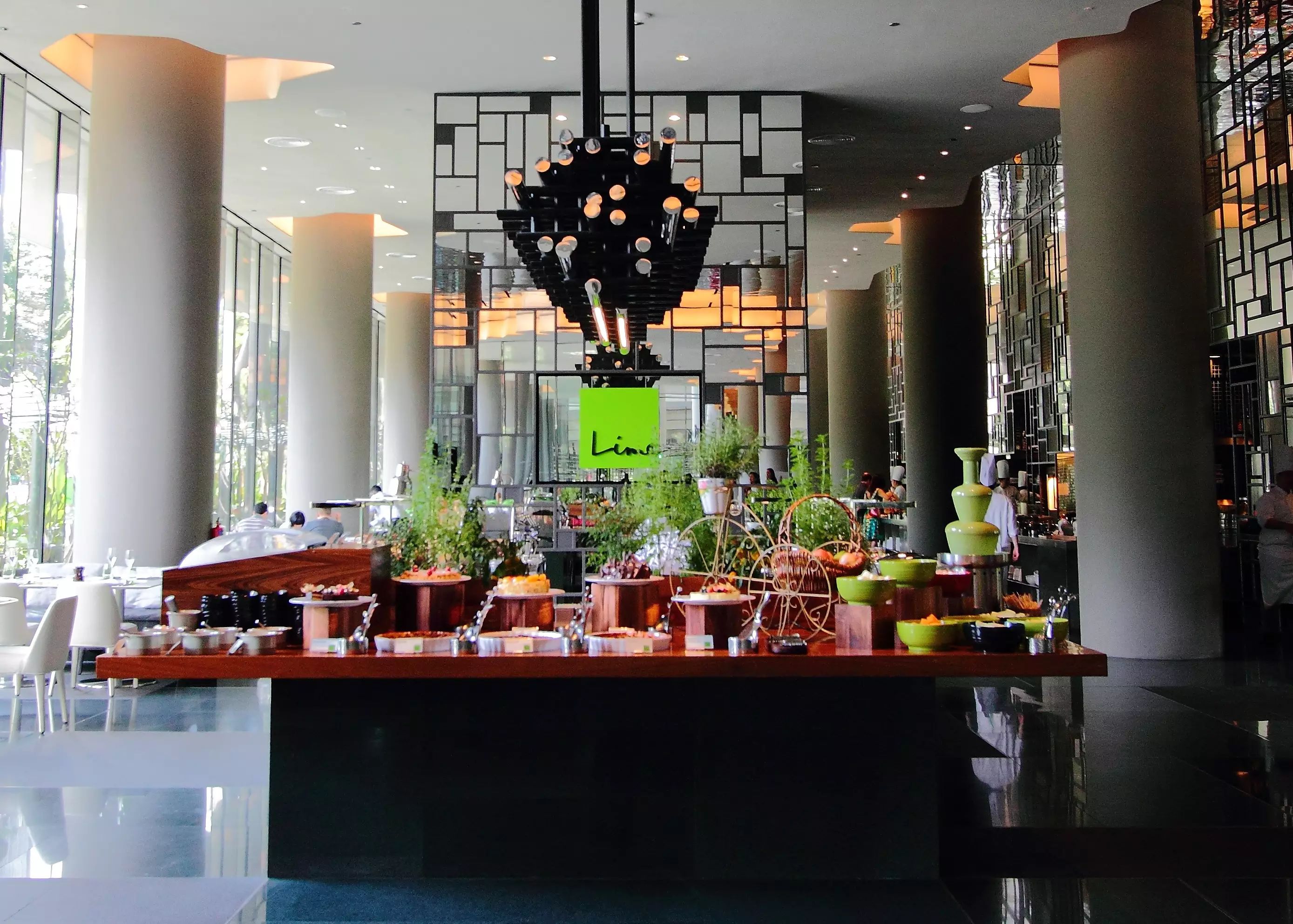 提供东南亚以及international美食,无一不是一流的!可能你想先从黄油面包开始(华丽的法国黄油)或者是罗喏~ 主菜烤肉、意大利面、咖哩鸡、比萨。甜品当然有标志性的抹茶巧克力喷泉~
Excite your palate at Lime, a fresh dining destination located at the award-winning PARKROYAL on Pickering hotel. Lime serves both Southeast Asian and International cuisines, and both are superb. Traditional desserts worth trying are the Nyonya kueh, bubur hitam and durian pengat.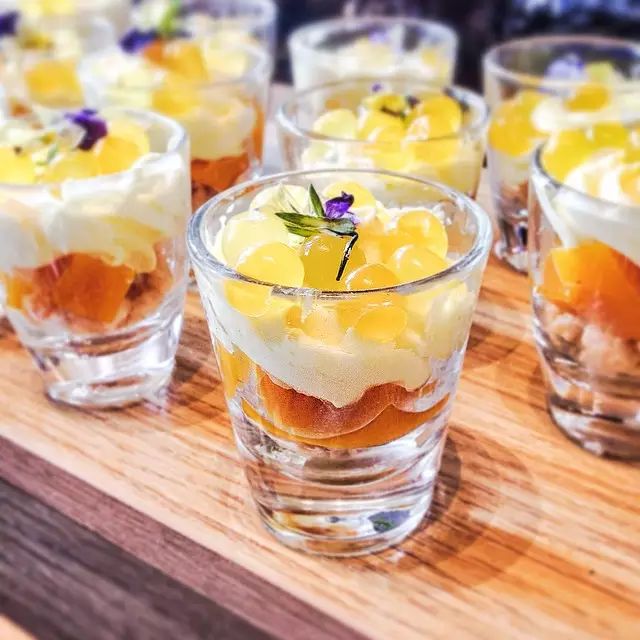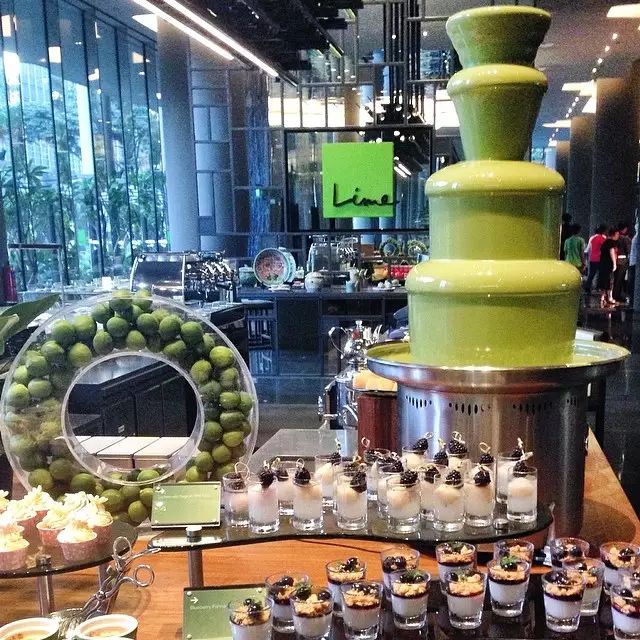 地址:Parkroyal on Pickering, 3 Upper Pickering Street, S058289

电话:+65 68098899
价格:Lunch:$48++ (Monday to Friday)
$52++ (Saturday)
Dinner:$62++ (Monday to Thursday)
$68++ (Friday to Sunday)
Sunday Brunch:$98++= Non Alcohol
$138= With Alcohol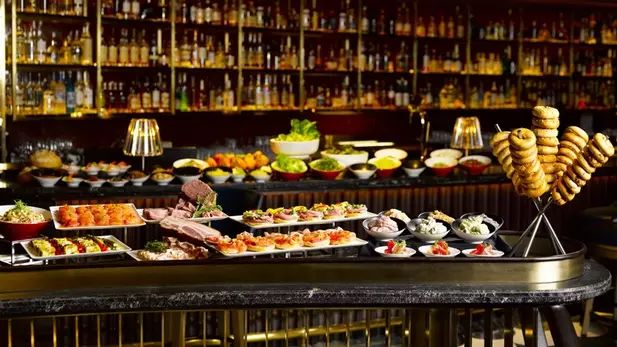 装饰只能用豪华、雄伟、典雅、温馨形容。一场"国王和王后"盛宴,新鲜的生蚝、鹅肝、各种奶酪、松饼。。。还有与它们搭配的各式鸡尾酒,像血腥玛丽????
This one is strictly for the adults. Manhattan is a grand hotel bar inspired by the 19th century's Golden Age of cocktails and fine drinking. Reminiscing the old New York where craft bartending meets artisanal spirits, Manhattan boasts three private rooms each with a distinct taste of elegance and upscale contemporary feel.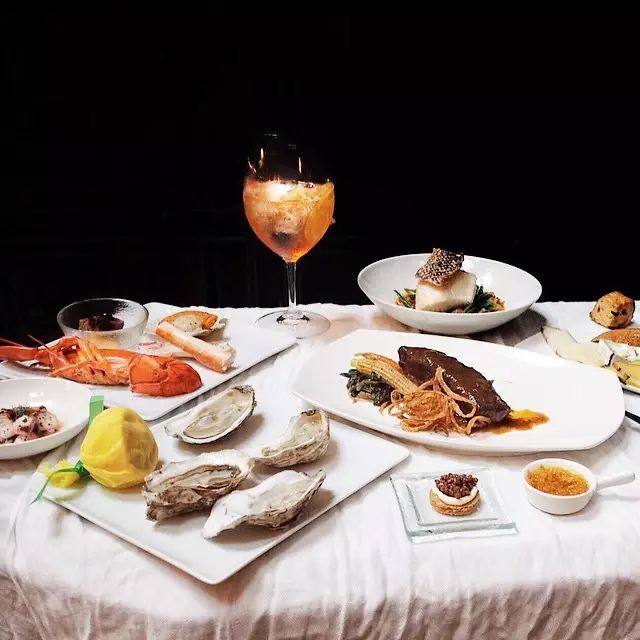 地址:Level 2, Regent Singapore, 1 Cuscaden Road, S249715
电话:+65 67253377

价格:$150++(Sunday brunch)
可以说是新加坡出名的自助餐厅之一,食物种类最多,分区多达16个,各国料理任君挑选。海鲜爱好者不去你后悔:生蚝、扇贝、龙虾、螃蟹、生鱼片、大虾。只有你想不到,没有你吃不到的!!
The Line is arguably one of the most well-known places in Singapore for a solid buffet that offers an extensive spread without compromising quality. Modern surroundings designed by Adam Tihany and stylish bites from our enthusiastic chefs make this all-day dining restaurant the place to be.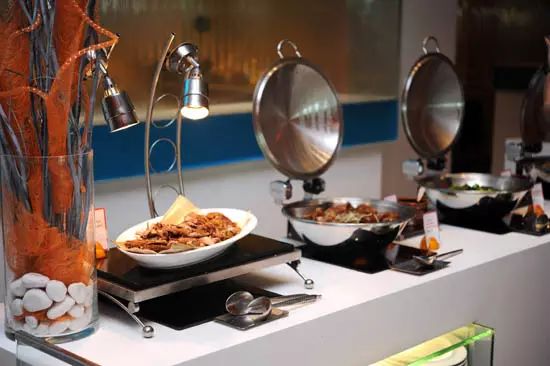 地址:Shangri-La Hotel, 22 Orange Grove Road, S258350

电话:+65 62134275
价格:Lunch:$58++
Dinner:$76++
Champagne brunch:$158++(Sunday)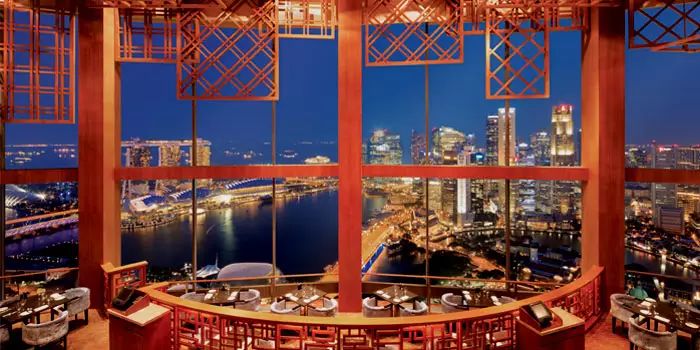 以海鲜刺身为主的自助餐,但刺身寿司等日本餐选择较少。除了摆放在外面的那些美食,还能单点一个main course~ 70层的高度,俯视整个市区,边吃边看也算让人赏心悦目的啦。
Indulge in signature creations from the à la carte menu or enjoy a leisurely afternoon at the lunch semi-buffet with a choice of mains. The Sunday Brunch offers an array of the freshest seafood, hearty roasts served up from the carving station and delightful desserts.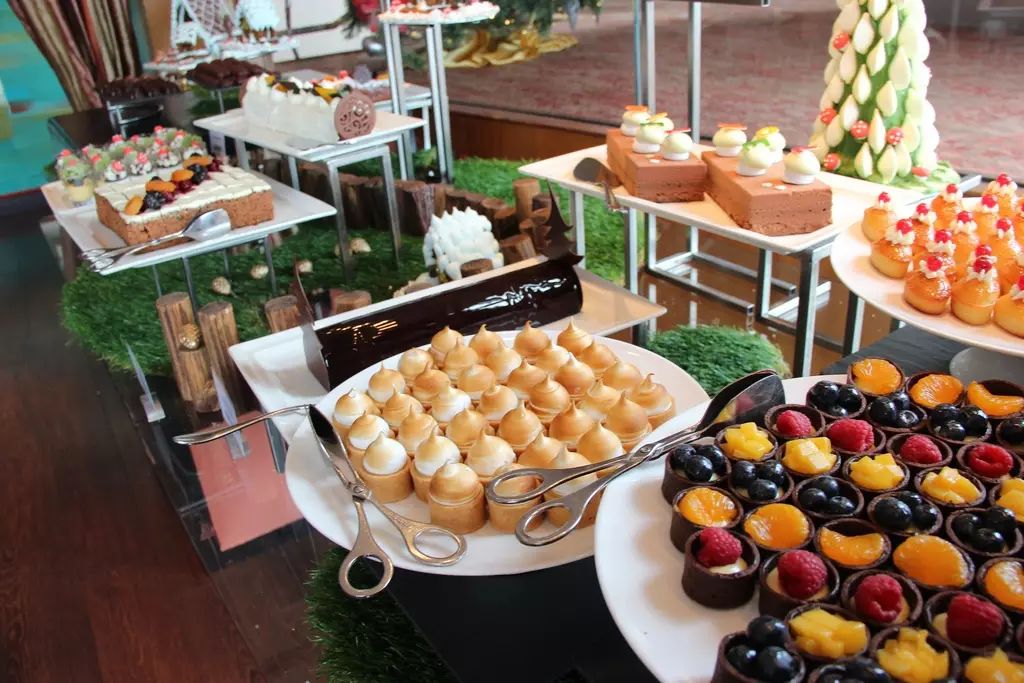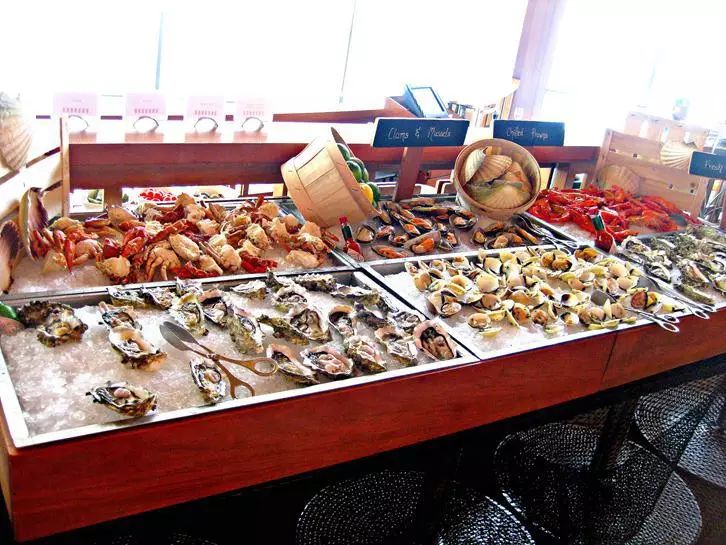 地址:Level 70, Swissotel The Stamford, 2 Stamford Road, S178882

电话:+65 6884 6884
价格:Lunch:$59++(Monday —Friday)

$85++(Saturday)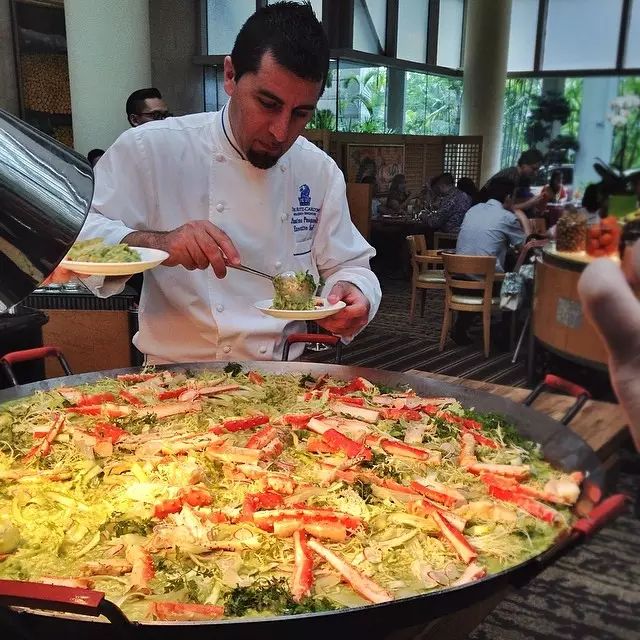 甜点爱好者的天堂,拥有超过50种不同口味的芝士,细滑绵密,入口即化,蛋糕和雪糕也都做得很棒。虽然也有海鲜寿司刺身等,但对比起这些甜点,略为逊色。
Greenhouse Sunday Champagne Brunch has 50 French farmhouse cheeses. It is one of the largest selections of cheeses you could find at a buffet in town. This is a highlight for fans of cheese. But aslo has seafood world with 8 varieties of oysters. Seafood and its generous variety make us excited as well. When it comes to international buffet, either lunch or dinner, many people expect a beautiful presence of true seafood feast.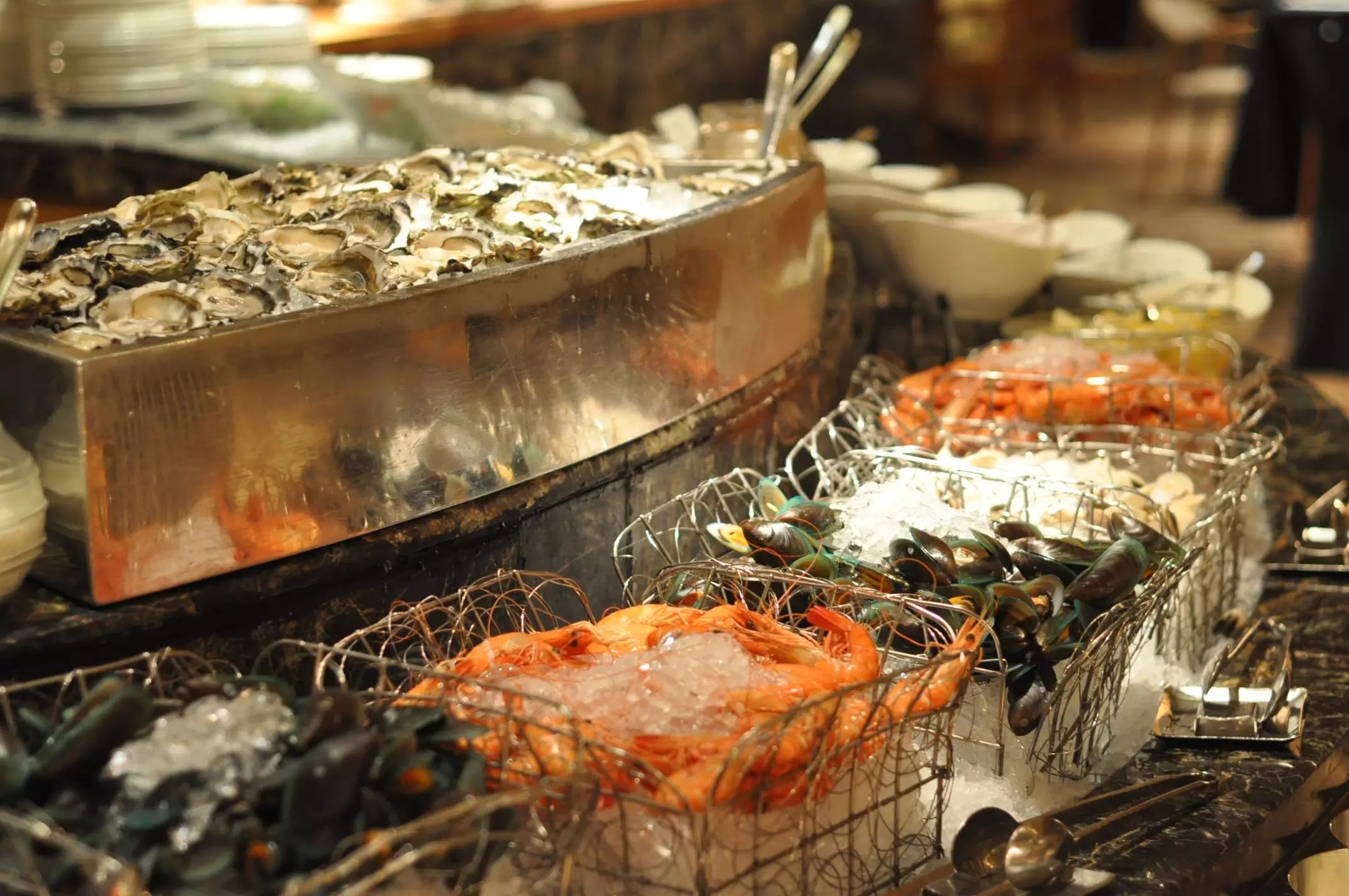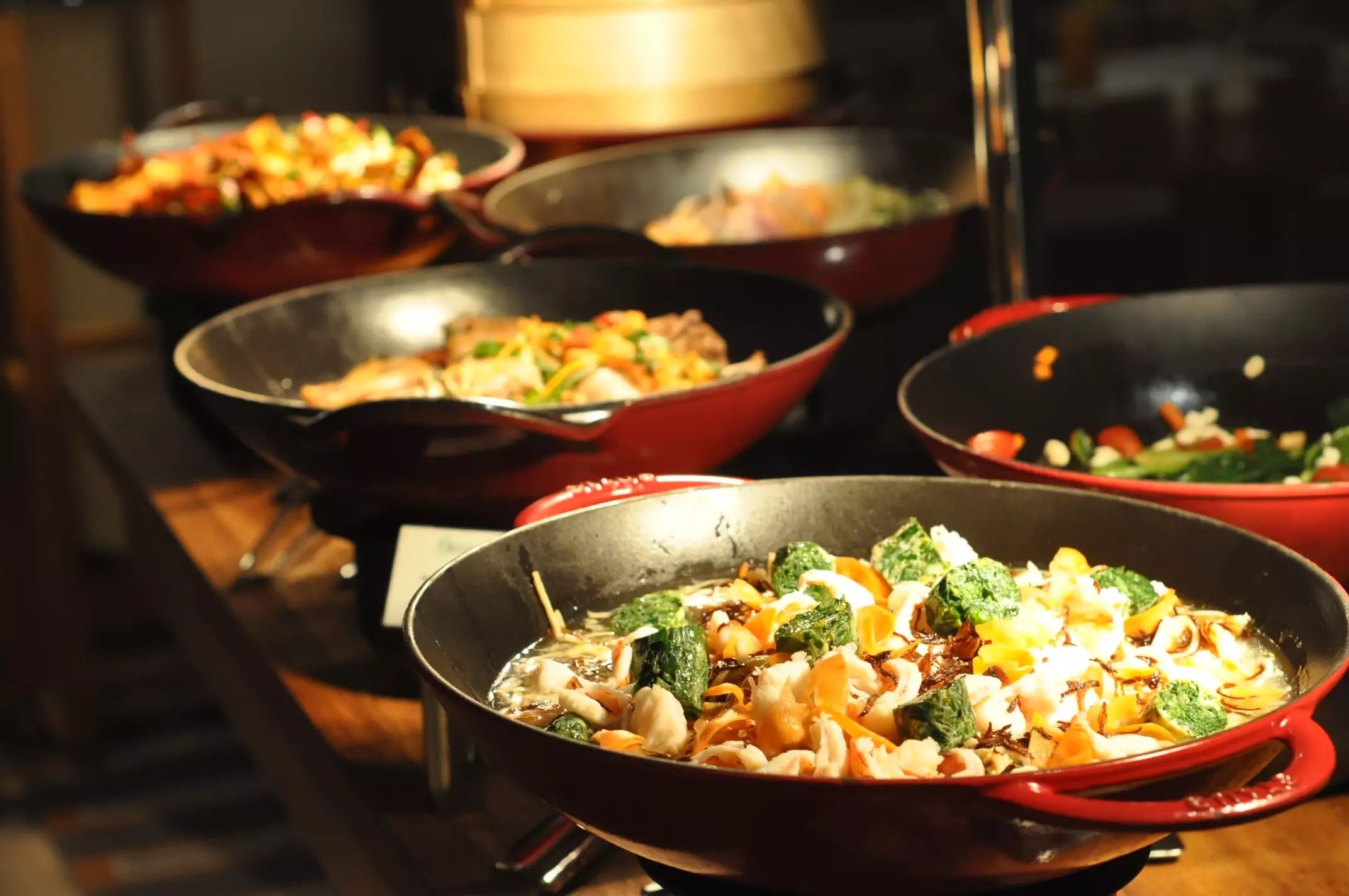 地址:7 Raffles Avenue, #03-00, The Ritz-Carlton, Millenia, S039799

电话:+65 64345288
价格: Lunch: $58++ (Monday – Saturday)
Dinner:$68++(Sunday – Thursday)
Dinner:$82++(Friday – Saturday)
Brunch:$388++(Dome) /
$168++(Moët & Chandon)Sunday (Vintage)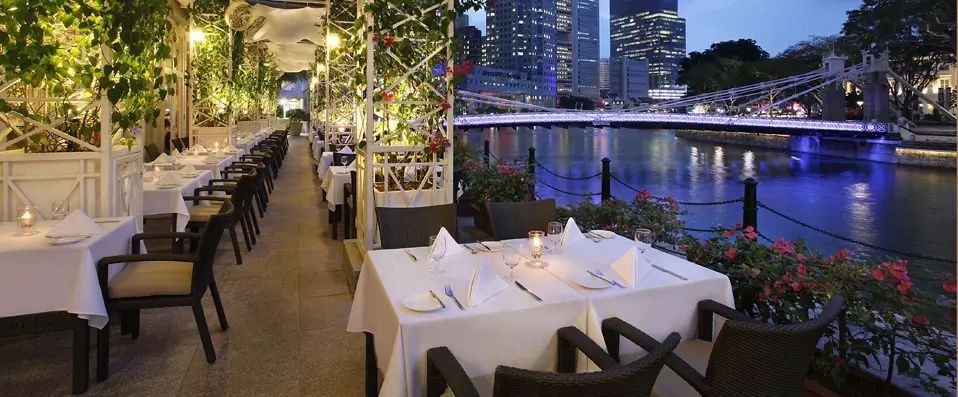 位于新加坡河旁边,享受着微风轻抚,日落黄昏,城市一日的变化尽收眼底。但决定去Town Restaurant之前必需先查询天气状况,因为室外的防雨设施不是做的非常完美。
Town Restaurant offers a idyllic buffet dinner whilst enjoying views of the Singapore River. This vibrant restaurant will take you on a global gastronomic journey, with its focus on refined international flavours from east to west.Town Restaurant is one of the top choices for brunch in the city and comes alive with merry making and gourmet indulgence.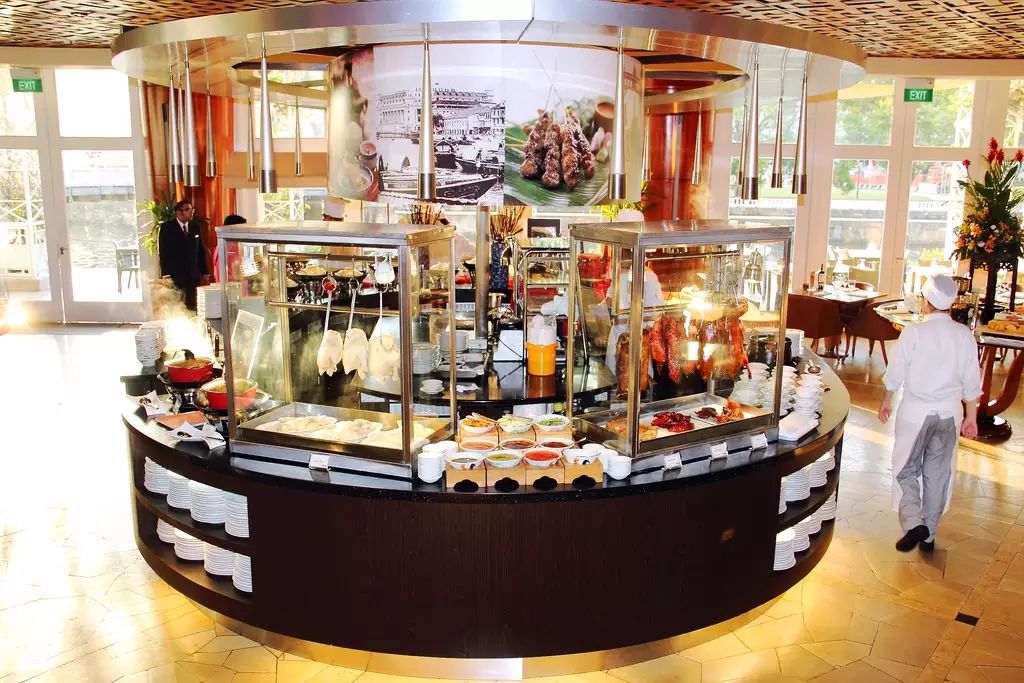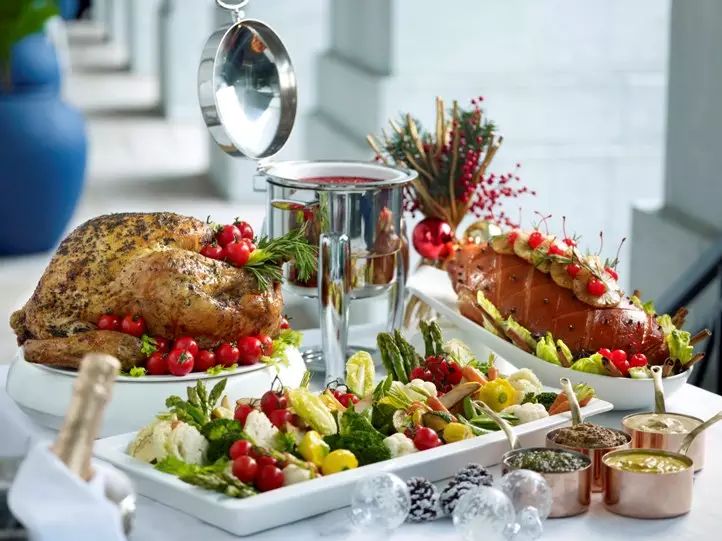 地址:Level 1, Fullerton Hotel, 1 Fullerton Square, 049178

电话:+65 68846884
价格:Lunch:$48(Monday – Friday)
Dinner:$48(Sunday – Weday)
$58++(Thursday – Saturday)
(文中部分图片来源于网络)

copy right © 2011-2015

归版权为舌尖上的狮城所有
未经许可不得抄袭,翻版必究